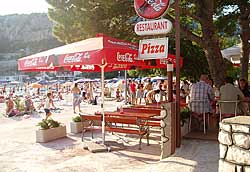 Tourist village

In the tourist village Klek at your service are dispensery, post-office, exchange office, newsagent's and souvenir shop, restaurants (a la carte), bars, mini markets, pizzerias, delicatessen shops. Water scooters, pedal-operated pleasure boats, sunshades, deck chairs, bikes and motor bikes can be hired on the beach.
SPORT
Tennis, table tennis, mini golf, bowling court, children's playground.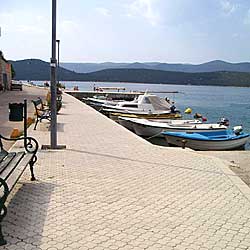 KLEK
Apartments Bonaca are situated it the center of little Adriatic sea town Klek, in splendid cove by the road between Split and Dubrovnik. This history landen area used to belong to the famous republic of Dubrovnik. Nowadays, it has some 200 inhabitants who live off fruit, vegetables, olive growing, as well as fishing and tourism. Surrounded by cenntenial olive trees, oleanders and other Mediterranean plants Klek is ideal for a quiet and pleasant vacation.